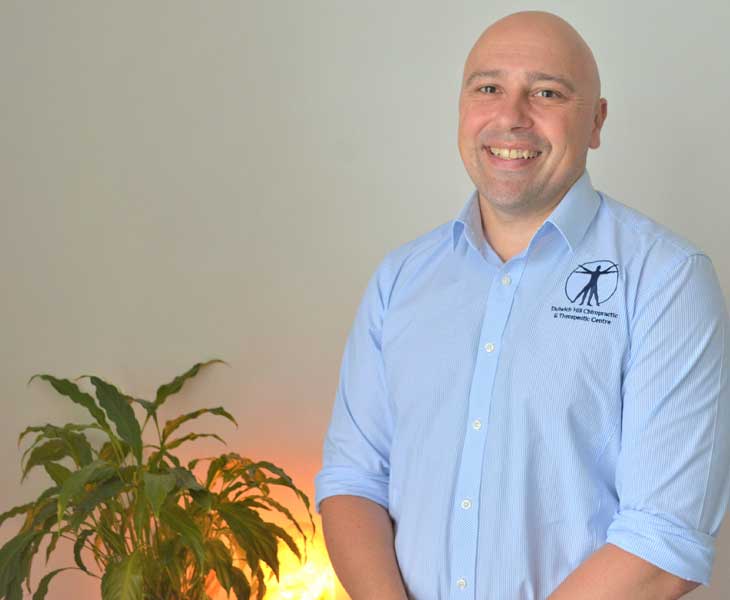 Dr Nigel Luis (Principal)
Chiropractor
B.Chiropractic Sc, Master of Chiropractic
B.App Sc. Leisure & Health
Cert. Acupuncture
"I'm not satisfied with average results…I strive for nothing but the best for all my patients."
Nigel Luis graduated with Distinctions in the Master of Chiropractic from Macquarie University, Sydney. During his studies and after graduation, Nigel has worked among leading chiropractors within Sydney. In addition, he has worked in one of the most prestigious clinics in London, United Kingdom (UK)within the Back to Health Clinics group. Through such opportunities, Nigel has obtained knowledge of highly effective methods of chiropractic, which he applies today in the treatment of his patients. Upon his return from the UK in October 2009, Nigel was highly sought after by leading chiropractic clinics. He felt the Inner West area of Sydney, namely Dulwich Hill, was where he could most reach his potential. As a local boy to the area, the Inner West community is one close to Nigel's heart.
In November 2009, Nigel started at DHCTC, where he has built and maintained strong relationships with new and existing patients. Proudly, Nigel is our principle and resident chiropractor. He is a firm believer that a positive attitude in living a healthy life is key to a happy existence. Combining high standards of treatment with an optimistic and encouraging frame of mind, Nigel continues to pass on his great energy and healing techniques to all his patients.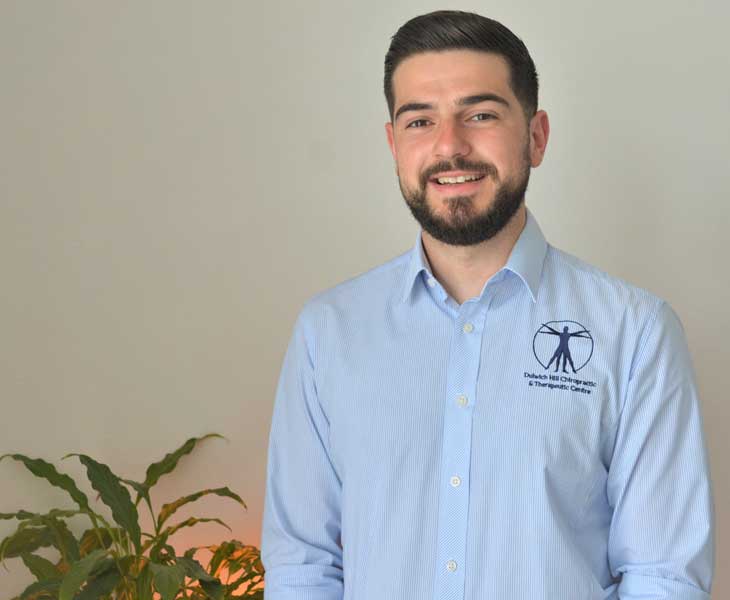 Dr Justin Laguzza
Chiropractor
M.Chiropractic
B.Chiropractic Sc
Dr Justin Laguzza is a graduate from Macquarie University, with a Bachelor of Chiropractic Science and a Masters of Chiropractic. After Graduating, Dr Laguzza gained extensive experience in the treatment of low back and neck pain, headaches and migraines, dietary modification, as well as sports related injures and sports biomechanics training. Dr Laguzza is a qualified Chiropractor who utilises a wide range of techniques including chiropractic adjustments and mobilisations, rehabilitation exercises, dry needling, massage therapy, kinesio and rigid taping, as well as ultrasound and cupping techniques in order to provide the most effective outcome for his patients. Dr Laguzza has a strong focus on biomechanics of the human body. His unique hands-on approach allows him to offer a detailed and complete method to managing various injuries and improving overall wellbeing.
Dr Laguzza is a member of the Chiropractors' Association of Australia, and has also attained numerous postgraduate accreditations in sports chiropractic and attended many seminars and workshops. He has a background in sports, playing soccer at representative level, as well as other interests in cricket, swimming and tennis. This has enabled him to treat many sports injuries at elite and local sport clubs on a regular basis, in addition to other forms of treatment. Dr Laguzza also has a passion in Functional Training. He applies these principles to excel not only athletic performance, but also overall function through everyday life.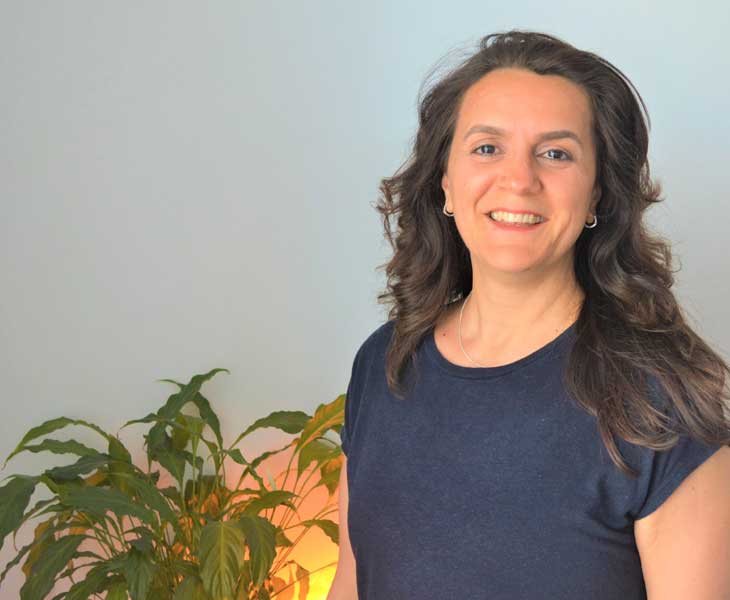 Elina Celik
Homeopath & Massage Therapist
Advance Diploma of Homeopathic Medicine
Diploma of Remedial Massage
Certified Doula (which means birth attendant)
"The human body is the most amazing creation of all. It is prepared to heal itself, and my success is making it possible to reach its optimum level."
Elina has several postgraduate qualifications in various areas such as:
Homeopathy for pre, post pregnancy, Aiding in natural induction nutritional advice and assistance for C section labour, Continuing treatment after birth for mother and infant, Remedial massage tailoring to the client's specific needs and injuries, CTP, Work cover and a victim's services provider and has been working alongside doctors and insurers for the past 5 years. She can work as a Birth attendant by request.
She is pleased to provide remedial massage and homeopathy care to people of all ages who are suffering from all sorts of ailments and injuries.
Experience and history:
Elina has been has been practicing Homeopathy since 2003 and introduced massage to compliment her treatment. She is currently studying touch for health, a branch of kinesiology.
Elina also has worked abroad in many countries and assisted in births and remedial massage in hospitals, disability facilities and nursing homes.
In her leisure time she enjoys travelling the planet. Love's to relax at the seaside with good friends and family. She treats her clients as friends and looks forward to building long lasting relationships with them. In doing so, she has their goal in mind and is able to direct them to a pain free and a healthier lifestyle.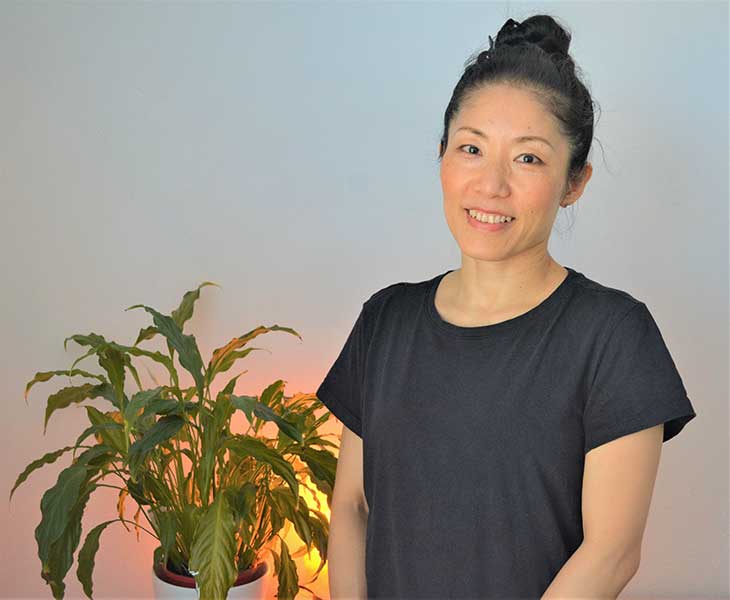 Yukiko Shimizu
Remedial Massage Therapist
Yukiko is a qualified and experienced Remedial Massage Therapist practising since 2012.
Yukiko has studied both Diploma of Remedial Massage and Diploma of Aromatherapy.
Yukiko's warm, energetic, caring nature, passion for helping people makes her an integral part of our team. Providing a diversity of massage style techniques such as remedial, sports, deep tissue, aromatherapy , Swedish,  and lymphatic drainage. Yukiko understands that each client has a different set off needs, and adapts accordingly. She understands the importance that massage has both physically and mentally on the human body.  Yukiko places great importance on the effect massage has on relieving stress along with improving brain function and mood.
In her spare time, Yukiko is an assistant instructor of Brazilin Jiu Jitsu. She holds a purple belt and trains 4-5 pers week.  She feels that this gives her a wide knowledge of body movement. My other hobbies are travelling, healthy cooking and baking with herbs and spices, music, bodyboarding, reading and animal massage.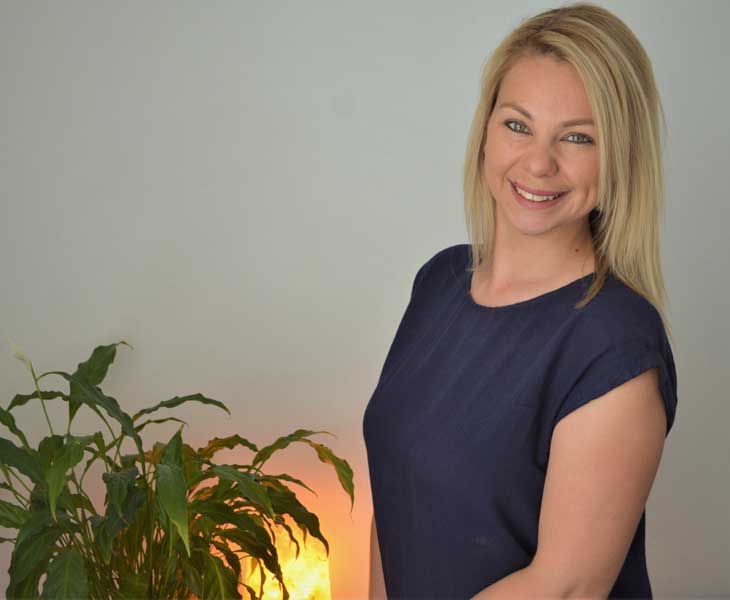 Voula Luis
Office/Administration Manager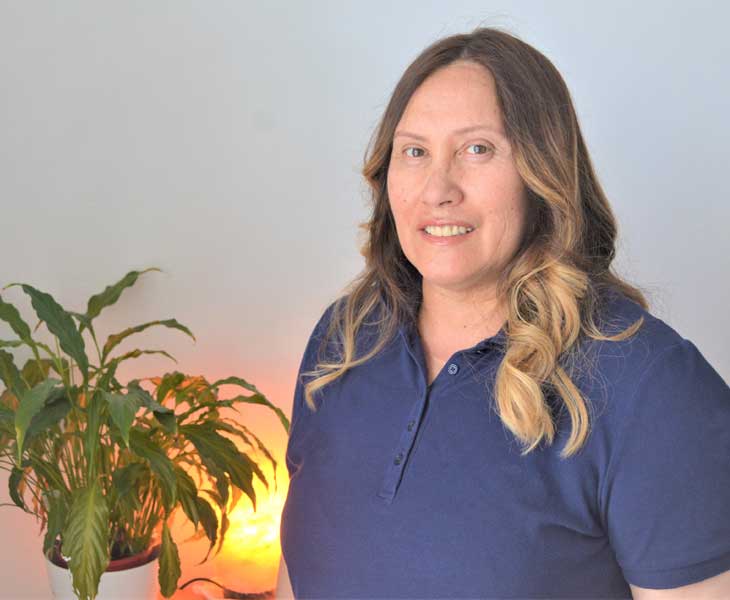 Clerk Nookura
Administration